Current Advice on COVID-19 (the novel Corona Virus)
If you suspect that you have been exposed or might have COVID-19 it is best that you seek advice from your physician via phone or through our portal.
More...
---
Office Hour Change
For the forseeable future our physical office hours are limited to
Monday-Friday 8:00 AM to 5:00 PM. (rev. 8/13/20)
---
Healthy Lifestyles – A 6 Week Nutrition Education, Health and Wellness Program
Presented by Geralyn Hyland, MS, RDN,CDE, Registered Dietitian Nutritionist, Certified Diabetes Educator
Riverview Medical Associates wants to be part of your support system in these stressful times. Our Healthy Lifestyles zoom sessions are designed to bring helpful information about fitness, food and resources for your well-being right to your home!
Each week, you can log into our sessions and learn something new, ask questions and get straight facts from our registered dietitian. Not only is there a new subject each Tuesday, but you can attend the event completely anonymously.
Email pophealthliason@rmadoctors.com for more information and to join!
Upcoming Zoom Sessions
May 4 - Personal Responsibility
May 11 - Food: Fuels for Fitness
May 18 - Heart Health / Diabetes
---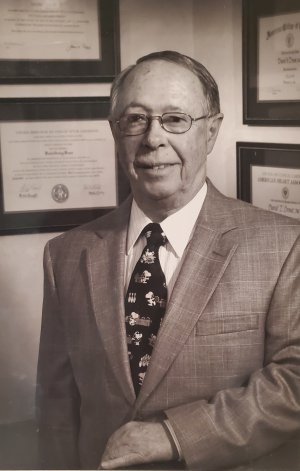 DAVID I. DROUT, MD
RIVERVIEW MEDICAL ASSOCIATES, PA
It is with great sadness we notify everyone that Dr. David I. Drout passed away on January 19, 2020.We were fortunate to have worked with him. He was a brilliant physician, and his compassion and dedication to his patients were the hallmark of his success.
He led Riverview Medical Associates since its inception and was an inspiration to his employees and fellow physicians.
We will honor his memory by continuing his mission.
---
Our multi-specialty group combines state-of-the-art technology with good "old fashioned medicine." Our board certified internal medicine practitioners follow you through all phases of care: preventative medicine and routine care, disease management, hospital care, rehabilitation and long term care. Our specialists are board certified in cardiology, gastroenterology, and sleep medicine. We are a patient focused practice who will be with you every step of the way. Your well being is our mission.
Why Do I Need an Advanced Directive?
An Advanced Directive is the best way to ensure your health care wishes are honored! Do you have one? Meghan Canning, APN, one of our nurse practitioners, has experience in helping patients complete these essential documents. Click below for more information!
Congratulations
Nurse Practitioner Meghan Canning,
who is a Certified Tobacco Treatment Counsler.
For more information
call Karen at 732-559-1390.